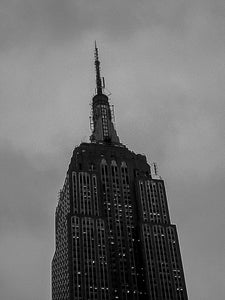 [ #NewYorkBetchesMobileCall ]
Street Photography, Foto Documentalismo 
La des-contextualización de las relaciones humanas son evidentes en las ciudades del Siglo XXI.  
Mi visión en esta serie trata de cómo el tiempo y el espacio generan un contexto en las relaciones sociales entre seres humanos y el entorno hostil que les rodea, la ciudad entendida como presente, pasado y futuro. 
NewYork Betches Mobile Call es fotogramas congelados de un tiempo indeterminado, absoluto, en un paisaje familiar y recurrente. 
Si hay una ciudad en el inconsciente colectivo es sin duda Nueva York, la ciudad que nunca duerme, esa que hemos visto en el cine en mil papeles, mil escenarios, mil canciones y momentos que nos han creado una imagen de la ciudad de los rascacielos de la que a veces se hace difícil escapar. Incluso oímos sus canciones sin haber estado allí. 
Pretendo mostrar Nueva York desde múltiples ángulos, habla de la gente, los edificios, los lugares, tal como la imaginé al volver la primera vez…, bella, silenciosa, desierta, un punto de vista personal de las diferentes ciudades que la crean, de la gente que la habita, multicultural y Hipster, desde un punto de vista cinematográfico, como un dia en el que salimos de casa, vamos al centro a trabajar, o a nuestros asuntos y tareas, pasando a tomar algo y regresando a casa. Un viaje, en definitiva, real e imaginario.
Título:
Top of the Empire State Building.

Año: 2003
Edición Limitada, Seriada y Numerada.
10 unidades en formato 50 x 70 cm. (impresa con marco blanco)
5 unidades en formato 100 x 70 cm. (impresa con marco blanco)
Ficha Técnica.
Fotografía Analógica.
Cámara utilizada: Yashica & Film Ilford XP-2.
Edición Digital: No.
Impresión Certificada en Papel Hahnemühle Photo Rag® Ultra Smooth 305 gsm · 100% Cotton. Museum Standard Cotton Paper.
© David Delgado Ruiz. 
© DDR ART GALLERY
Todos Los Derechos Reservados. All Rights Reserved.