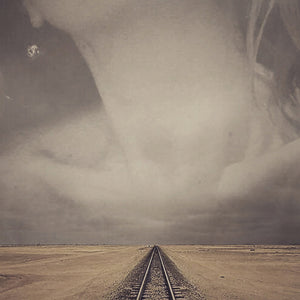 [ #Tempus_Fugit ]  El tiempo huye, el tiempo se escapa, el tiempo vuela.
[ #Tempus_Fugit ] es una locución latina que hace referencia explícita al veloz transcurso del tiempo.
La expresión [ #Tempus_Fugit ]  parece derivar de un verso de las Geórgicas del poeta latino Virgilio (70 a. C.- 19 a. C.) (Georgicae, III, 284,)
La interpretación de esta cita la podemos asociar a una filosofía de carácter vitalista, que recomienda vivir la vida como un conjunto de momentos presentes, planificados en corto plazo, en lugar de como una consecución de metas lejanas.
También la podemos asociar a otras expresiones latinas que desprenden la misma esencia: carpe diem (aprovecha el momento), del poeta latino Horacio. En buena lógica.
[ #Tempus_Fugit ]  carpe diem; es decir, si el tiempo vuela, aprovechemos la ocasión y el momento.
El camino que condice irremediablemente al hábitat del Siglo XXI, la ciudad.
Hoy vaciada…
Título:  El Final del Camino / End of the Path.
Serie: [ #Tempus_Fugit ]
Ficha Técnica.
Año: 2019/2020.
Edición Limitada, Seriada y Numerada.
10 copias de 50 x 50 cm. (impresa con borde blanco).
5 copias de 100 x 100 cm. (impresa con borde blanco).
1 copia en 150 x 150 cm. (impresa con borde blanco).
Fotografía Analógica y Digital. 
Cámara utilizada: Yashica, Canon, Ilford XP-2.
Edición Digital: Si, Wacom & Adobe Photoshop. 
Impresión Certificada en Papel Hahnemühle Photo Rag® Ultra Smooth 305 gsm · 100% Cotton. Museum Standard Cotton Paper.
© David Delgado Ruiz / © DDR ART GALLERY
Todos Los Derechos Reservados. All Rights Reserved.